[ Spots ] [ Back to nwkite.com ]
Jones Beach Kiteboarding Guide
IMPORTANT:

If you are a beginner Kiteboarder, you need to take lessons with a professional kiteboard instructor.

If you show up to Jones Beach without proper knowledge and experience of how to kiteboard safely, you will be asked to leave.

For information on lessons contact one of the local shops or schools Air Pirates Kiteboarding.
Looking for decent free forecasting and sensor resources for Jones Beach? Take a look at our Forecast Page.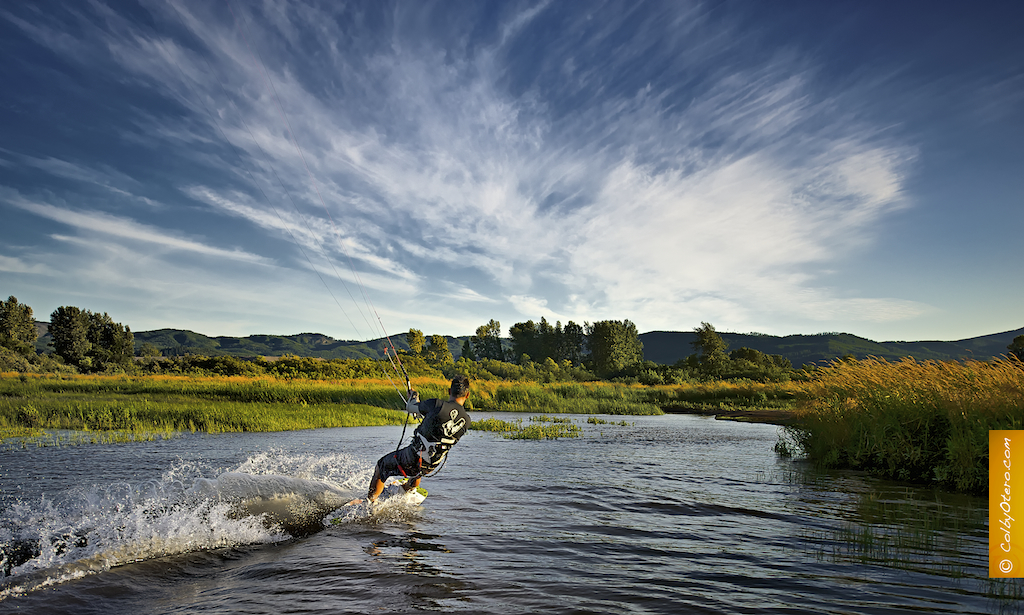 Jones Beach offers some epic flat water around the islands upwind and downwind.





Directions:


From Portland take US Highway 30 east, or I5 North toward Longview. If going by I5, cross to Oregon in Longview (I5 exit 36). Follow USH 30 6 miles past Clatskanie. You will see the yellow blinking traffic light at an intersection. Take a right turn there and follow the road for about a mile to the river. Once you are close to the beach area, you have two options. If you don't have a 4x4, follow the road to the parking area. Park there and walk with your gear the river (area A). If you drive 4x4, you can enter the sand and drive all the way to the river bank. The most upwind location (area B) is well suited for beginners. You'll have a lot of the sandy beach downwind of you to bail out and walk back.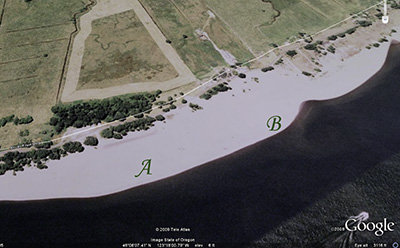 Guidelines:


The beach is pretty much wide open. Watch for fishermen! Other than that, wherever you setup you are not likely to interfere with anyone. However, there are some things to consider: the beach is popular with ATV users. Be careful not to leave your lines extended from your kite since ATV riders might just run over them. As a very minimum safety precaution after rigging drag your bar back to the kite and tidy your lines so they are not scattered around the area.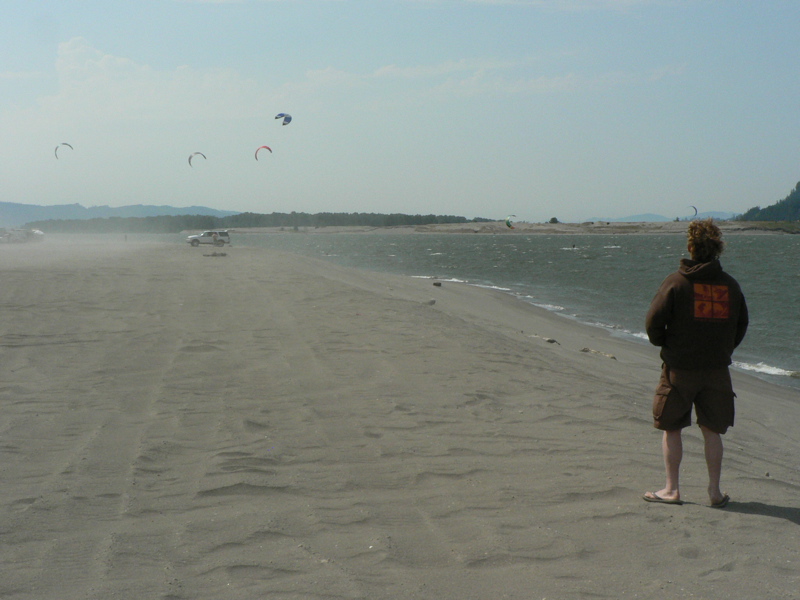 Jones Beach offers long sandy beaches with plenty of room for beginners to do downwind runs.





Tips:


The shipping channel runs about one third river width on the Oregon site. The ships are coming here fast, so be always on the lookout for this hazard. Do not try to cross in front of the ship coming back from the Washington side of the river!

Washington side of the river has stronger and more clean wind. It's called nuclear alley for a reason!

Cathlamet Channel behind the Whites Island offers a pool of smooth water large enough to accommodate several riders at a time. Be careful in the low tide, the bay on the island side is very shallow!

Don't park and setup too close to the water to avoid rising tides and wake form passing ships. Go to NOAA sites to check tides and predicted tidal current. University of South Carolina has very nice tide prediction server. Hit third radio button from the top (under select display type) for cool graphic tidal current prediction.